Ever heard the saying, "Don't put all your eggs in one basket?" Well, the stock market is a bit like that. It's a place where you can diversify your investments, aiming for growth while managing risks. But where do you start? Let's dive in!
The stock market, in simple terms, is a marketplace where investors buy and sell shares of publicly traded companies. Think of it as a grand bazaar, but instead of fruits and spices, you're trading pieces of companies!
Why Invest in the Stock Market?
Ah, the million-dollar question! Why should you even consider diving into this vast ocean of numbers and charts?
Potential for Growth
Historically, the stock market has shown a consistent upward trend over long periods, despite short-term fluctuations. This means that there's a potential for your investments to grow over time, offering returns that often outpace inflation.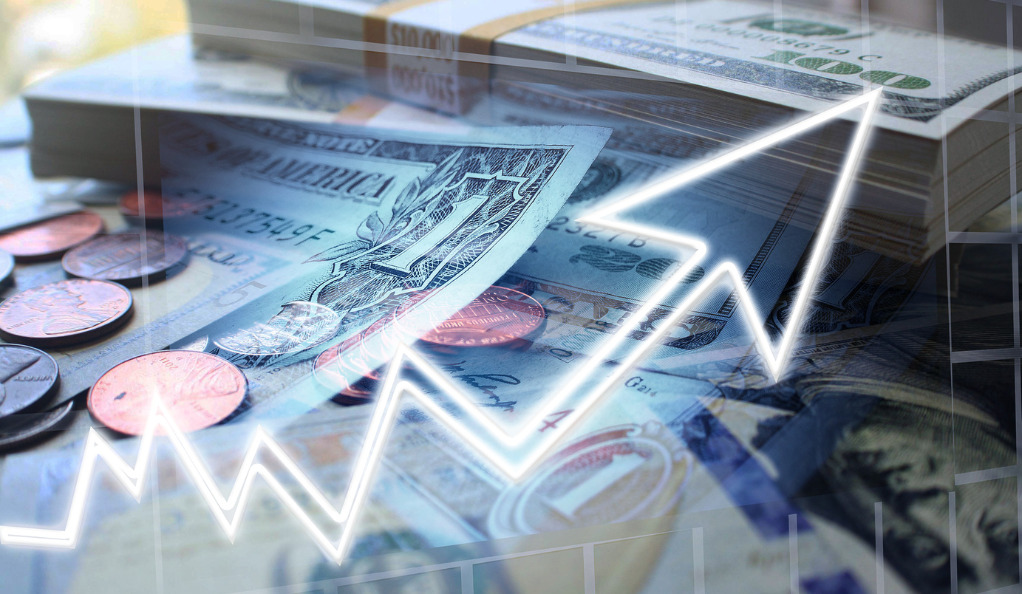 Dividend Income
Some stocks provide dividends, which are essentially a portion of the company's profits distributed to its shareholders. This can serve as a source of passive income, in addition to the potential profit from selling the stock at a higher price than you bought it.
Key Terminologies to Know
Navigating the stock market can feel like you've landed in a foreign country without a translator. But fear not! Just like any language, once you get the hang of the basic terms, everything starts to make sense. Let's break down some of these essential terms:
Stocks and Shares
Imagine a big pie. This pie represents a company. Now, if you slice that pie into a million pieces, each slice represents a share. So, when you hear someone say they own shares in a company, they mean they own a piece (or pieces) of that company's pie.
Stock: This refers to the collective shares that represent ownership in a company. It's the general term used to describe the ownership certificates of any company.
Share: This is a unit of ownership in a company. If a company has 1,000 shares of stock outstanding and you own 50 of them, you own 5% of the company.
Bull and Bear Markets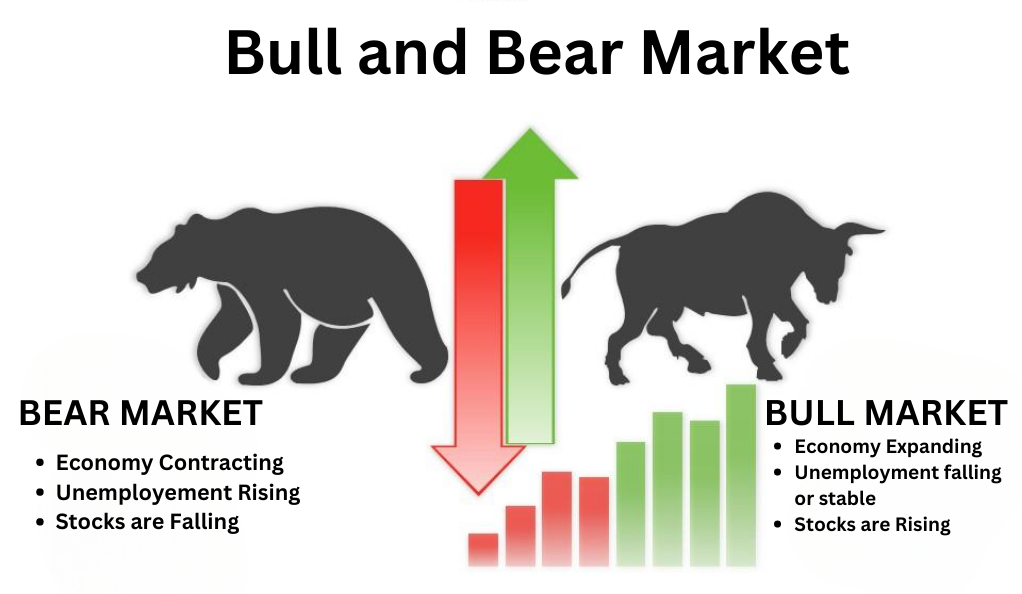 The stock market has its moods, and these are often described using the behavior of certain animals: bulls and bears.
Bull Market: This term is used when the market is optimistic, and prices are expected to go up. A bull market is characterized by a prolonged period in which investment prices rise faster than their historical average. Bulls are aggressive and charge forward, much like how the market behaves in an upswing.
Bear Market: This is the opposite of a bull market. It's a market condition where there's widespread pessimism and prices are falling. A bear market is recognized when stock prices drop by 20% or more from recent highs. Bears, unlike bulls, hibernate and move slowly, symbolizing the market's downturn.
Dividends
These are payments made by corporations to their shareholders, usually in the form of cash or additional shares. Not all companies give out dividends. Those that do are typically well-established firms with a track record of generating profits. Dividends can be a sign of a company's health, but they also mean that the company might not be reinvesting its profits for growth. So, while dividends are lovely to receive, they're just one factor to consider when choosing stocks.
How the Stock Market Works
The stock market, at its core, is a complex system where shares of publicly-held companies are issued, bought, and sold. But how does this system operate, and what are the key components?
Stock Exchanges
Imagine a bustling marketplace where goods are displayed, and haggling is the order of the day. Stock exchanges are somewhat similar, but instead of tangible goods, they deal in stocks and securities.
New York Stock Exchange (NYSE): One of the world's largest stock exchanges, the NYSE is a physical exchange, where trades are carried out on a trading floor. Picture traders shouting orders, phones ringing off the hook – it's organized chaos!
Nasdaq: Unlike the NYSE, the Nasdaq is a virtual exchange, where all trading is done electronically. It's known for its tech-heavy stock listings, with giants like Apple and Microsoft trading here.
Brokers and Dealers
Navigating the stock market on your own can be daunting. That's where brokers and dealers come in.
Brokers: Think of brokers as your stock market tour guides. They are licensed professionals who buy and sell securities on behalf of their clients. Whether you want to purchase stocks, bonds, or other investments, you'll likely do it through a broker.
Dealers: Dealers play a slightly different role. They buy and sell securities for themselves, aiming to make a profit on the price differences.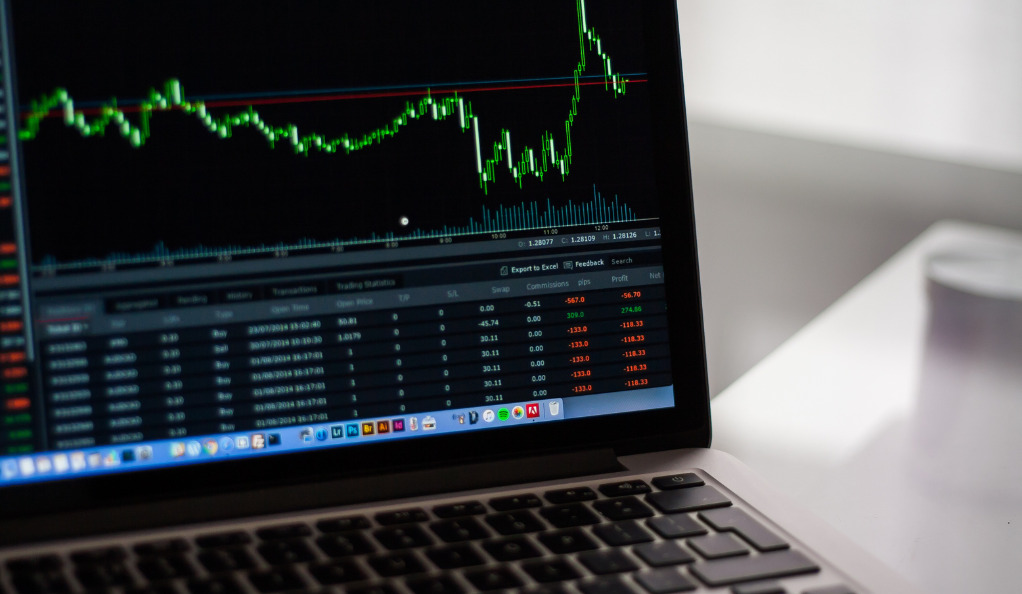 Risks and Rewards
The allure of the stock market lies in its potential for significant returns. However, with great potential comes great risk.
Volatility and Market Fluctuations
The stock market is like a living organism, reacting to global events, company news, and economic indicators. This leads to:
Volatility: This term refers to the frequency and severity of price changes. A highly volatile stock might see its price move dramatically in a short period, either up or down.
Market Fluctuations: Various factors, from geopolitical events to natural disasters, can influence the market. It's crucial for investors to stay informed and not make impulsive decisions based on short-term market movements.
Diversification as a Strategy
Ever heard the saying, "Don't put all your eggs in one basket"? This wisdom holds especially true in the stock market.
Diversification: It's the practice of spreading your investments across different types of assets, be it stocks, bonds, real estate, or commodities. The idea is that if one asset performs poorly, others might perform well, balancing out potential losses.
Tips for Stock Market Beginners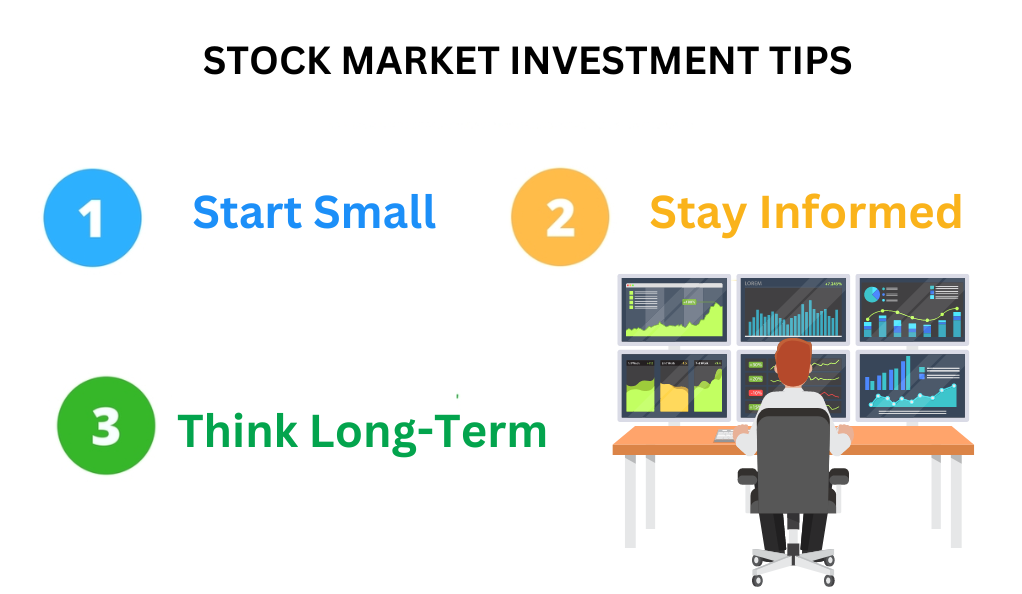 Embarking on your stock market journey can be both exhilarating and intimidating. The allure of potential profits combined with the fear of potential losses can be overwhelming. However, with the right approach and mindset, you can navigate this financial landscape with confidence. Here are some foundational tips to guide you:
Start Small
The world of stocks is vast and can be complex. Diving in headfirst with a significant portion of your savings can be risky, especially if you're unfamiliar with the terrain.
Baby Steps: Just as a toddler takes their first tentative steps before running, start your stock market journey with a modest investment. This allows you to get a feel for the market without exposing yourself to substantial risk.
Learning Experience: By starting small, any mistakes made won't be as costly, and they provide invaluable lessons for future investments. Remember, every seasoned investor began as a beginner and made their share of mistakes along the way.
Stay Informed
The stock market isn't static. It's a dynamic entity, constantly evolving and reacting to a myriad of factors.
Stay Updated: From company earnings reports to geopolitical events, numerous factors can influence stock prices. Subscribing to financial news outlets, following market analysts, and using investment apps can help you stay on top of relevant information.
Continuous Learning: Consider reading books on investing, attending seminars, or even taking online courses. The more you learn, the better equipped you'll be to make informed decisions.
Think Long-Term
It's easy to get caught up in the excitement of short-term gains, but the stock market is not a casino. It's a platform for investing in businesses.
Patience is Key: Historically, the stock market has trended upwards over long periods, despite short-term volatility. By adopting a long-term perspective, you can ride out temporary downturns and benefit from long-term growth.
Avoid Knee-Jerk Reactions: The market will have its ups and downs. Reacting impulsively to short-term market movements can lead to poor decisions. Instead, focus on the bigger picture and your long-term financial goals.
Conclusion
The stock market is a fascinating world filled with opportunities and risks. With the right knowledge and approach, it can be a valuable tool for wealth creation. So, are you ready to dive in?
FAQs
What is the best time to invest in the stock market?
There's no perfect time. However, the principle of "buy low, sell high" is a good rule of thumb.
How much money do I need to start investing?
Many online platforms allow you to start with as little as $5!
Can I lose all my money in the stock market?
While there's risk involved, diversifying your investments can help mitigate significant losses.
Do I need a broker to invest in stocks?
While it's possible to invest without one, brokers can offer valuable advice and tools.
How do I choose which stocks to invest in?
Research, understand your risk tolerance, and consider seeking advice from financial professionals.