The world of investing can seem like a vast, intimidating ocean for beginners. Yet, with the right guidance, anyone can navigate these waters and potentially grow their wealth. Investing isn't just for the elite or those with a background in finance; it's for anyone willing to learn and take calculated risks.
Imagine planting a seed and watching it grow into a tree. Investing is similar. You plant your money, nurture it, and watch it grow. But why should you invest? Investing can help you achieve financial goals, beat inflation, and secure your future. Moreover, with the power of compound interest, your money can work for you, multiplying over time.
The Basics of Investing
At its core, investing is about putting your money into assets that can potentially earn returns. It's not about getting rich quick, but about growing your wealth over time. Investing requires patience, research, and sometimes a bit of courage. Remember, every investment carries some level of risk, but understanding these risks can help you make informed decisions.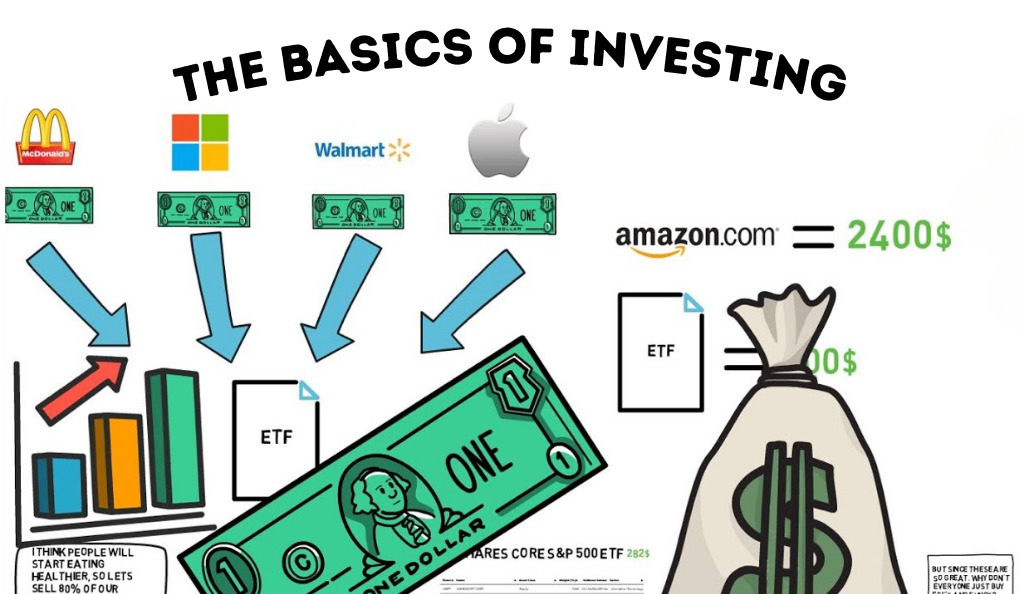 Types of Investments
The investment landscape is diverse, offering a plethora of options to suit different risk appetites and goals.
Stocks
Think of stocks as buying a piece of a company. When the company does well, so do you. Investing in stocks allows you to become a partial owner of a company. However, with higher potential returns come higher risks. It's essential to research and understand a company before investing in its stocks.
Bonds
Bonds are like IOUs. You lend money to an organization, and in return, they promise to pay you back with interest. They're generally considered safer than stocks but offer lower returns. Bonds are a way to earn steady income, especially government and corporate bonds, which are deemed more secure.
Mutual Funds
Can't decide on a single stock or bond? Mutual funds pool money from many investors to buy a diversified mix of stocks, bonds, or other assets. They offer diversification and professional management but come with management fees. They're a great way for beginners to dip their toes into the investment world.
Real Estate
Real estate investing involves buying property to earn a return either through rental income or property appreciation. It's a tangible way to grow your wealth and offers the advantage of leveraging. However, it requires significant capital and can be less liquid than other investments.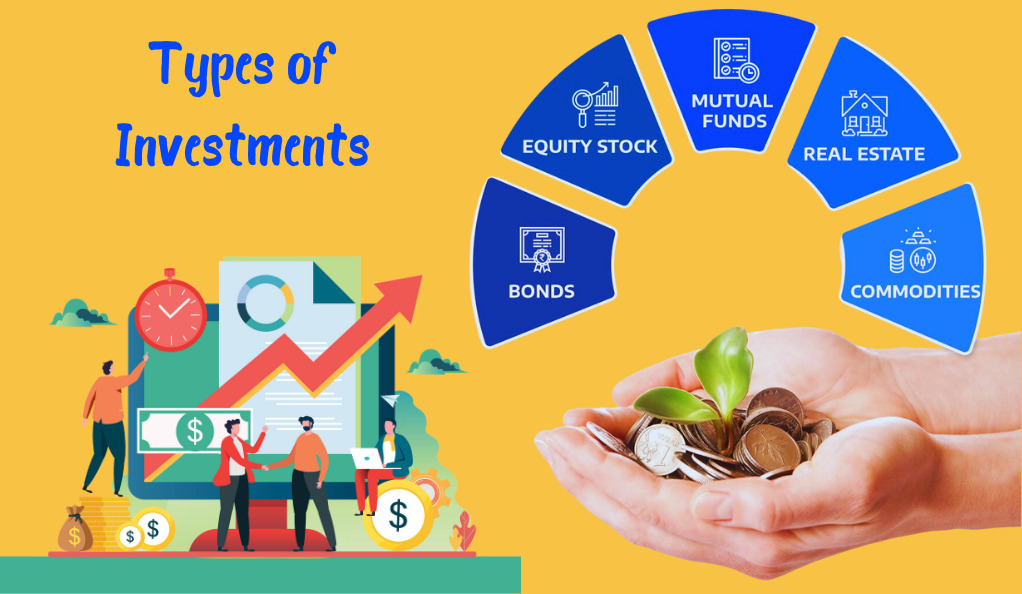 Risk and Return
The investment journey is filled with highs and lows, but understanding risk can help you navigate it better.
Understanding Risk
Risk is the uncertainty of your investment's returns. While some investments might promise sky-high returns, they might also come with the potential for significant losses. Different investments come with varying levels of risk, and it's crucial to understand and be comfortable with the risk associated with any investment.
Balancing Risk and Return
Every investor dreams of high returns with low risk, but in reality, higher potential returns often come with increased risk. It's all about finding the sweet spot. Diversifying your investments across different assets can help strike this balance, ensuring that a decline in one asset doesn't wipe out your entire portfolio.
Building an Investment Strategy
A well-thought-out strategy is the backbone of successful investing.
Setting Financial Goals
Whether it's buying a home, retiring early, or just growing your wealth, defining clear goals will guide your investment decisions. Knowing your time horizon and risk tolerance can help tailor your investment strategy to meet these goals.
Diversification
"Diversification" is more than just a buzzword; it's a foundational principle of investing. By spreading your investments across different assets, you can mitigate risks. It's the investment equivalent of not putting all your eggs in one basket.
Tips for Beginner Investors
The investment world can be overwhelming, but these tips can help you navigate it with confidence.
Start Small: You don't need a fortune to start investing. Begin with what you have and grow from there. Even small contributions can compound over time, leading to significant growth.
Stay Informed: The world of finance is ever-evolving. Stay updated with market trends, financial news, and continue educating yourself. Knowledge is power in the investment world.
Avoid Emotional Decisions: The market will have its ups and downs. Stay calm, think rationally, and avoid making impulsive decisions based on short-term market fluctuations.
Conclusion
Investing might seem daunting at first, but with knowledge, patience, and a solid strategy, it can be your ticket to financial freedom. The journey might be filled with challenges, but the potential rewards make it worth the effort. So, are you ready to embark on your investment journey?
FAQs
What's the best investment for beginners?
There's no one-size-fits-all answer. It depends on your financial goals, risk tolerance, and investment horizon. However, mutual funds are often recommended for beginners due to their diversification.
How much money do I need to start investing?
You can start with as little as you're comfortable with. Some platforms even allow investing with just a few dollars.
Is investing the same as gambling?
No, investing is based on research and analysis, while gambling is based on luck. However, all investments come with risks.
How do I choose where to invest?
Research, set clear goals, and consider speaking to a financial advisor to guide you based on your individual needs.
Can I lose all my money in stocks?
While there's always a risk in investing, diversifying your portfolio can help mitigate potential losses.